Skating is a must-have skill when playing hockey
Without proper technique, energy is wasted doing simple tasks like forechecking or back checking. We developed a program which allows the player to improve their skating skills by maximizing the efficiency of their movements.
Clinics & training
On-ice Clinics | Hockey Development
Held every Wednesday at 17:30, we will work on developing various skills that will enable you to get back on the ice better than ever. These skills include: Skating, shooting, stick handling, conditioning and much more. Unlock your full potential with our off-season clinics and be ready for the upcoming season!

Send us an email for the full schedule!

Aréna Jean-de-Brébeuf
June 5th - August 21st
17:30
Off-Ice Training Sessions
Speed, power, endurance, agility and much more are all qualities that will make you a better hockey player if worked on consistently and efficiently. You actually don't need to be on the ice to improve your hockey skills!

Held 3 times a week on Tuesdays, Thursdays and Saturdays, we will work on those aspects in order to prepare you for the upcoming season on top of teaching you how to have a healthy lifestyle.

Tuesday and Thursday - 18:00
Saturday - 09:30

Newman Park
May to August
About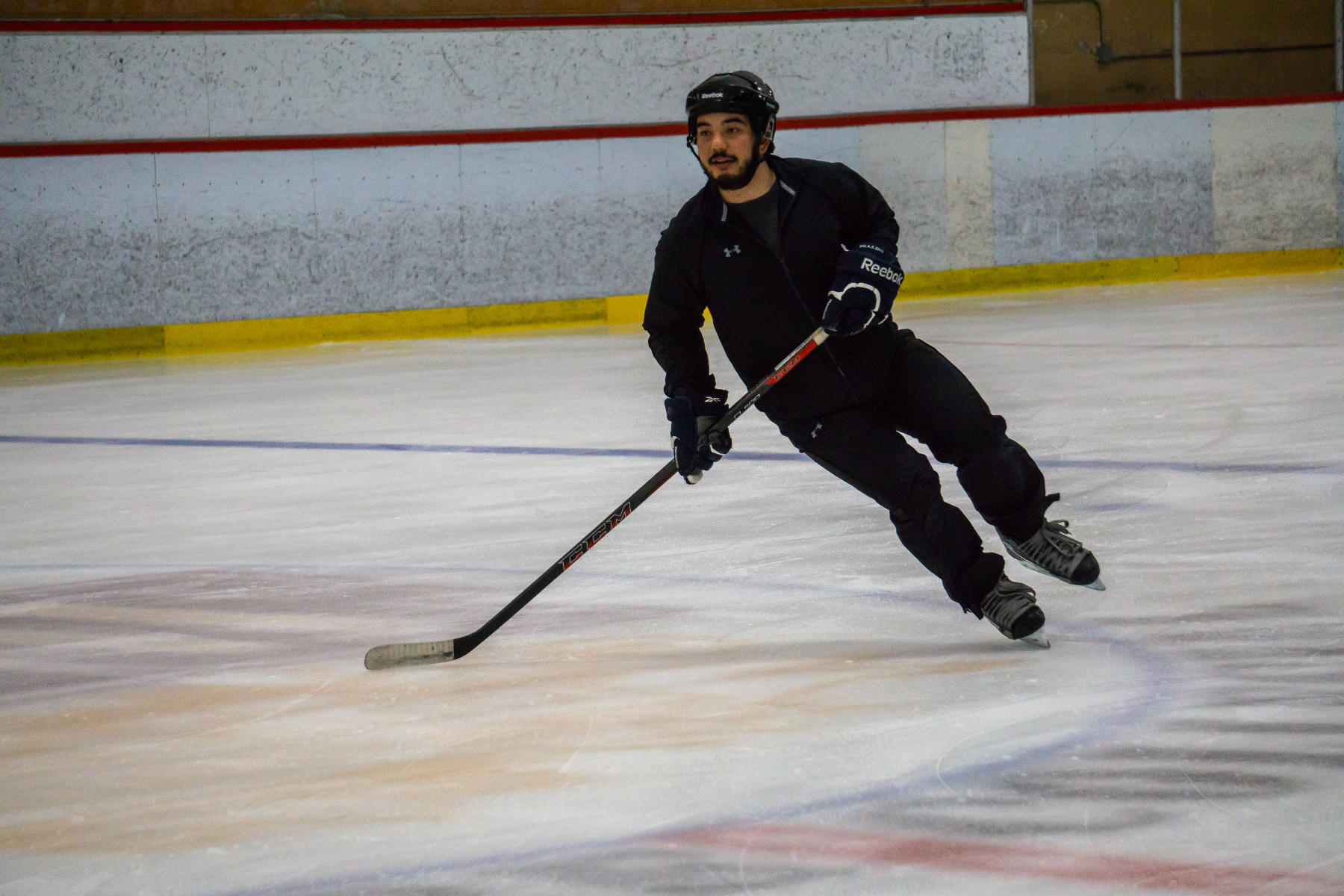 Gabriel Ionita
Power skating instructor with 8 years of experience, very dynamic with a great attention to detail. He knows how to balance fun and hard work during the clinics and off-ice trainings in order to have a memorable and rewarding experience.
Testimonials
"You really run a terrific class and we appreciate the few moments we got to spend with you. Thanks very much for a great season and for all of your effort and hard work. Liam will be back next fall for sure!"
Alain
"Thank you very much for providing the Power Skating sessions! It is a great program. James will be there in next season, just a few months away!"
Qi Shu
You would have been proud yesterday. William, playing defence, picked up a rebound by the side of our net, skated behind the net, past all 5 of the other team and snuck it past their goalie. The other parents called him "PK" for all the speed he used to get that done. Many have commented onhow strong a skater he has become. Thanks!
Fred
Gabriel is friendly and accessible despite having so much technique and experience. He has great energy, and really makes everyone want to put out. I love when my players go to his clinic, or when we have him come in. They learn so much, no matter what their level. From the strongest to the weakest, they come out skating better even after one session.
Don